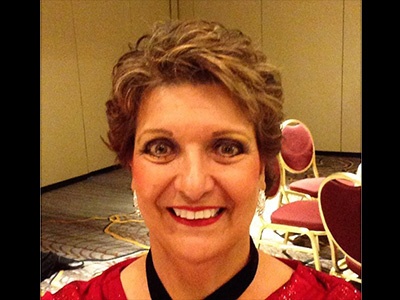 Donna Turk
RiverSong Sweet Adeline of the Year
"I would describe this year's SAY as a strong leader with a no-nonsense approach to everything she does.
She didn't panic (at least in public!) and she has remained positive through this entire year of transition.
She is kind and generous, loving and patient.
She knew everything would work out just fine and she trusted the chorus to be strong and supportive of each other.
She knows how to get the job done but also allows others to do the job.
She is modest and unassuming but powerful because of that.
Her example helped keep the leadership moving forward in a positive way."
Kim Kraut, 2013 RiverSong Sweet Adeline of the Year